The Big Ten's Jim Delany: The Most Popular Commissioner In The Country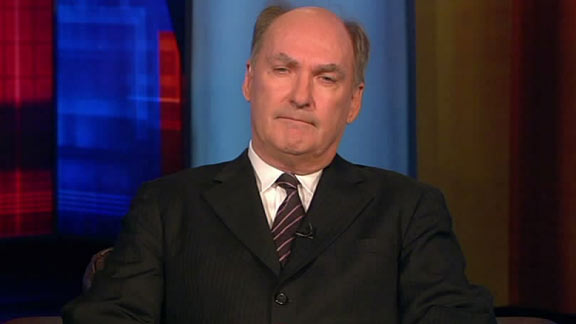 As it turns out the Big 10 hasn't accelerated expansion plans as had been reported or has it. Basically all Big 10 commissioner Jim Delany told us today was that he was in fact evaluating teams to potentially join the Big 10 and talking to the bigwigs at various schools about the expansion, but he wasn't going to talk about the details with anyone.
The truth is we're not going to know anything for sure until Delany holds a press conference and says, "here are the teams joining the Big 10″. And the fact nobody knows when that day will come means there's going to be plenty more rumors and an insane amount of speculation until then. So you can either chose to join in and gossip about the endless possibilities or tune it all out…and we'll be here to separate fact from fiction.