The NCAA Investigating Miami Football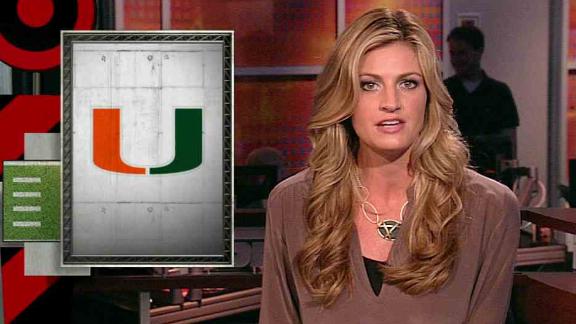 Somebody ring the alarm down in Miami, but it ain't because of a hurricane coming… more like an NCAA investigation into The U's football team. According to multiple sources the NCAA was down in Miami today to look into claims made by one Nevin Shapiro, who is currently sitting in federal prison right now serving a 20 year sentence after being convicted of running a $1 billion ponzi scheme.
But forget about the ponzi scheme, we're more interested in Shapiro's claim that he provided a whole lot of Miami players with a whole lot of impermissible benefits dating back to 2001… and did we mention he donated $143,550 to Miami and had a student lounge at the school named after him, only to have his name taken off after his arrest in 2010.
So yeah this guy Shapiro is pissed and singing like a canary to the NCAA, Feds, and anybody else who'll listen… I'm sure we'll have more details shortly.