NCAA President Promises To Be Tougher On Cheaters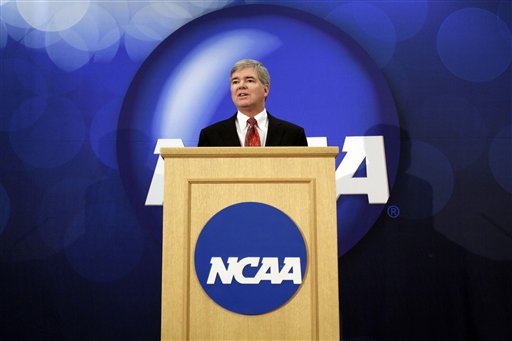 Watch out Auburn, Ohio State, and Oregon… this new NCAA president Mark Emmert ain't playing. On August 8 & 9 he'll be hosting a presidents retreat where over 60 university presidents, athletic directors, faculty representatives and conference commissioners will gather to meet and discuss all things NCAA.
But in a statement released yesterday Emmert is already letting people know what the main topic of discussion will be, NCAA rules violations… and from the sounds of things, the NCAA is about to get a lot tougher of schools that break the rules. So start stocking up on tissues now Tigers, Buckeyes, and Ducks.
"The integrity of collegiate athletics is seriously challenged today by rapidly growing pressures coming from many directions. We have reached a point where incremental change is not sufficient to meet these challenges.  I want us to act more aggressively and in a more comprehensive way than we have in the past. A few new tweaks of the rules won't get the job done."
 via NCAA.org